GOCHANGE 3 in 1 Foam Cutter Electric Cutting Machine Pen Tools Kit, 100-240V /18W Styrofoam Cutting Pen with Electronic Voltage Transformer Adaptor
US$
29.99
US$52.99
Wholesale
Bulk Buy Discount
Order more and enjoy the savings
Bulk Buy Discount
Order more and enjoy the savings

Add to Wishlist

Shipping method
Shipping
Shipping Fee *
Estimated Shipping Time
Tracking Information
*Estimated fee, the actual amount is calculated during checkout.
Product Description



Package Include:





1 * 7cm Wand Style Hot Knife


1 * 12cm Wand Style Hot Knife


1 * Bow Hot Blade

1 * Cutter Holder

1 * Replacement Wire For Bow(Length: 10m, diameter: 0.25mm)

1 * Cutting handle

1 * Transformer Adapter

1 * Blue Pen

CLEAN-AND-SMOOTH CUTTING:It Heat Up Quickly, The Tube Will Be Reached 150℃ Within 10 Seconds. It Cuts The Styrofoam Smooth And Fast, Seals The Edges Clean, And Leaves No Debris! You Can Cut The Form Board Or Foam Block From Any Angle And Craft Into Your Desired Shape.

GOOD QUALITY:This Foam Cutting Set Is The Most Cost-Effective Tool. It Allows Users To Work More Easily On Advertising Words Making, Art Model Making And Various Foam Cutting Projects. This Foam Cutting Tool Is Made Of High Quality Metal. Having Longer Service Life. It Is An Indispensable Tool For Foam Cutting And Engraving.

PRODUCT USAGE: You Can Cut The Form Board Or Foam Block From Any Angle And Craft Into Your Desired Shape, Such As Halloween Costumes, Handmade Practice, Even Model Making Lessons By Kids At School. It Is Also Perfect For Commercial Artwork Development, Complex And Small Font Design In Advertisement (Such As Letters), Art Piece Creation By Hobbyist, Foam Carving, Art Model Making, Diy Craft Projects In Home & School.



MAINTENANCE SUGGESTION:


Please Let It Take a Rest When This Cutter Keep Working About 30 Minutes. After Each Use, Please Wipe The Heating Needle With a Damp Sponge To Avoid Blackening And Hardening Caused By Adhesion Of Oxides.




Good!
It heats up quick and did the job well. I use this to make foam Halloween decorations
September 18, 2019
CUSTOMER REVIEWS
CUSTOMER REVIEWS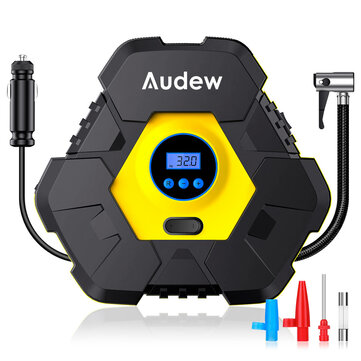 10
Average rating:
4.7 / 5.0
Good!
It heats up quick and did the job well. I use this to make foam Halloween decorations
September 18, 2019
Easy to use
Purchased this for my kid to use for a school project. This was very easy to use. I would definitely recommend adult supervision for any kids who will use this. It takes a bit of time to get a hang of, but my kid thought this was super cool. No issues with the tops not fitting. Much easier to cut foam with this then a knife! Great for anyone who wants to sculpt!
September 17, 2019
Super Tool....Super Value!!
I make dioramas as therapy for a shaking disorder I have. I've not had a need for a foam cutter until lately since I've gone to making larger diorama scenes using larger pieces of foam. Looked at several products before I decided on this one. Good reviews and for the price..I'd give it a shot. Had it shipped to my work place...opened it up and was really surprised how lightweight it was. Hooked it up..put the bow attachment on...took the cover foam from its storage box..turned it on and literally in 3 seconds I was cutting the foam so quickly, I couldn't move fast enough to keep up. Took it home and used it on the high density foam...same thing...hot in 3 seconds and cut as fast as I could move trying to follow my outlines. The wands however take a little longer to heat up...5 seconds. I can't get ready to cut that fast. The attachments are super easy to swap out. Push in..pull out. Not sure how much replacement wire comes on the spool that is included but appears to be at least 1/8" in depth. More than I'd ever use up. Never thought I'd use the blue marking pen that comes with it but I like it better than Sharpies. I'll be sad when it runs out..not sure where to replace it. Basically...Everything you need in one box. I'm very happy I bought this one.
September 15, 2019
Works Well- Use In Well Ventilated Area
Great little tool if you have to cut styrofoam, but it melts while it cuts. It has to be toxic, so use in a well ventilated area for short periods of time. It works great for 10 min or less, then the excess styrofoam is burning and releasing toxins. Plan on short bursts of use. Gets the job done well with minimal flaking of the styrofoam particles.
September 14, 2019
Heats up quickly
Heats up quickly and cuts like butter. Good quality and works well so far!!!
September 14, 2019
See More

Reviews are only accepted from actual purchases!
Please ensure the review you are submitting is for the described product and item(s) has been shiped.
Success!Your review was submitted!